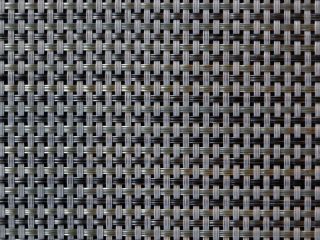 Welcome to Richmond Blinds & Shades, your premier destination for exquisite woven wood blinds and shades. Transform your living or workspaces with our extensive range of natural and stylish window treatments. Our experts specialize in providing top-notch woven wood blinds, offering not only installation services but also valuable advice to ensure that your choice seamlessly complements your interior.
Our Woven Wood Blinds Collection
Discover the allure of woven wood blinds that effortlessly blend sophistication with nature-inspired aesthetics. At Richmond Blinds & Shades, we take pride in offering a diverse selection of woven wood blinds, including woven wood roman shades and woven wooden roman shades. Elevate your spaces with the warmth and texture that only natural woven wood shades can bring.
Benefits of Woven Wood Blinds
Choosing woven wood blinds over other window treatments brings a myriad of advantages. Enjoy enhanced durability, timeless style, and a connection to nature that other blinds may lack. Woven wood blinds provide a unique blend of privacy and natural light, making them a perfect choice for any residential or commercial space.
Motorization for Convenience
Experience the ultimate convenience with our motorized woven wood blinds. We exclusively use top brands such as Somfy and Lutron for home automation, ensuring your window treatments are not only stylish but also smart and efficient.
Free Consultation and Installation
Our commitment to customer satisfaction extends to offering free consultations and seamless installations. Our experts are ready to guide you in selecting the perfect woven wood blinds or shades for your space, whether it's for your home or office. Benefit from our wealth of experience and make an informed decision that suits your needs and style.
Woven Wood Blinds vs. Other Window Treatments
Explore the unique advantages of woven wood blinds compared to other window treatments. From their eco-friendly appeal to their ability to add warmth to any room, woven wood blinds stand out as a versatile and timeless choice.
Indoors and Outdoors
Whether you're looking to enhance the ambiance indoors or extend your style to outdoor spaces, our woven wood blinds are the perfect solution. Create a cohesive and inviting atmosphere that seamlessly transitions from inside to outside.
Choose Wisely with Richmond Blinds & Shades
Let us guide you through the process of choosing wisely. Our team is dedicated to helping you find the ideal woven wood blinds or shades that fit your unique requirements. Enjoy personalized advice, exceptional service, and a hassle-free experience from consultation to installation.