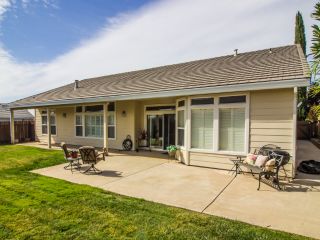 Welcome to Richmond Blinds & Shades, your go-to destination for top-notch window treatments in the heart of Richmond. We specialize in providing high-quality plantation shutters and cutting-edge motorization solutions for both residential and commercial spaces. Our commitment to excellence and the use of industry-leading brands, such as Somfy and Lutron, sets us apart from the competition.
Plantation Shutters: Unparalleled Elegance and Functionality
Plantation shutters are a timeless and sophisticated choice for window coverings. Unlike other window treatments, they offer a wide array of benefits, making them a superior option for your space.
Light Control: With adjustable louvers, plantation shutters provide precise control over the amount of light entering your room, ensuring the perfect ambiance and privacy.
Energy Efficiency: These shutters act as excellent insulators, keeping your home comfortable year-round and reducing energy costs.
Durability: Crafted from high-quality materials, our plantation shutters are built to last, ensuring a long-term investment in your property.
Aesthetics: The timeless design of plantation shutters complements any decor style, enhancing the overall look and feel of your space.
Easy Maintenance: Simple to clean and maintain, our shutters save you time and effort.
Increased Property Value: Installing plantation shutters can enhance the resale value of your home or business.
Motorization: Ultimate Convenience at Your Fingertips
At Richmond Blinds & Shades, we offer advanced motorization solutions for your window treatments. By integrating Somfy and Lutron systems, we bring automation and convenience to your daily life.
Remote Control: Adjust your shutters with ease, eliminating the need for manual operation.
Programmable Settings: Set timers and schedules for your shutters to enhance security, privacy, and energy efficiency.
Smart Home Integration: Seamlessly integrate your shutters with your smart home systems for a truly connected living experience.
Enhanced Safety: Motorized shutters reduce the risk of cords, making them safer for homes with children and pets.
Why Choose Richmond Blinds & Shades?
We understand that selecting the right window treatment can be a daunting task. That's why we offer a range of services to assist you:
Free Consultation: Our experts will guide you through the process, helping you choose the perfect window treatment for your space.
Professional Installation: Leave the installation to us; we ensure a seamless fit and finish.
Repairs and Maintenance: We provide ongoing support to keep your window treatments in perfect working condition.
Custom Solutions: We tailor our products and services to your unique needs and preferences.
Visit Us Today for Expert Advice
Whether you're in need of plantation shutters, blinds, shades, or any other window treatment, Richmond Blinds & Shades is your trusted partner. Visit us at our Richmond location for a free consultation, and let us help you transform your space.